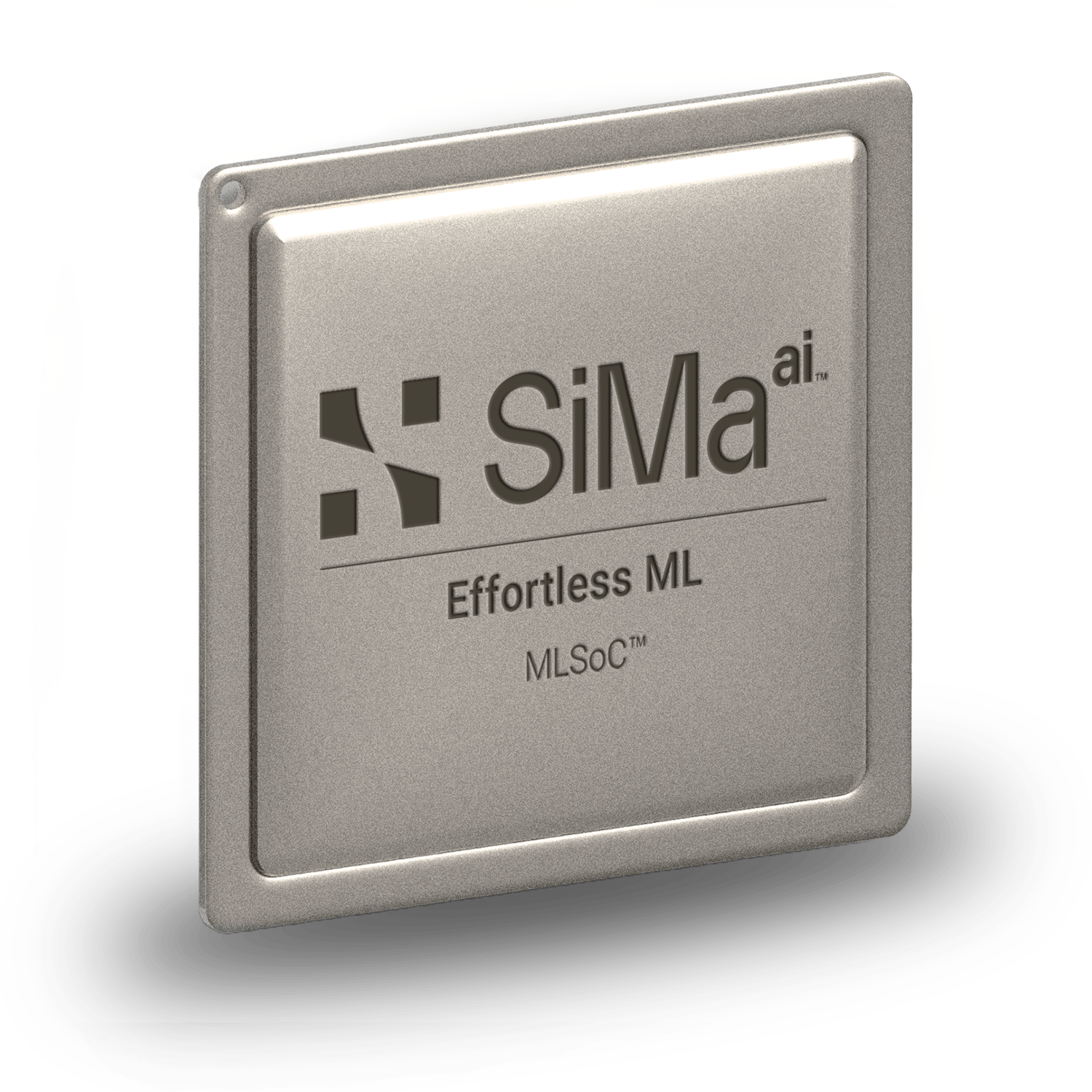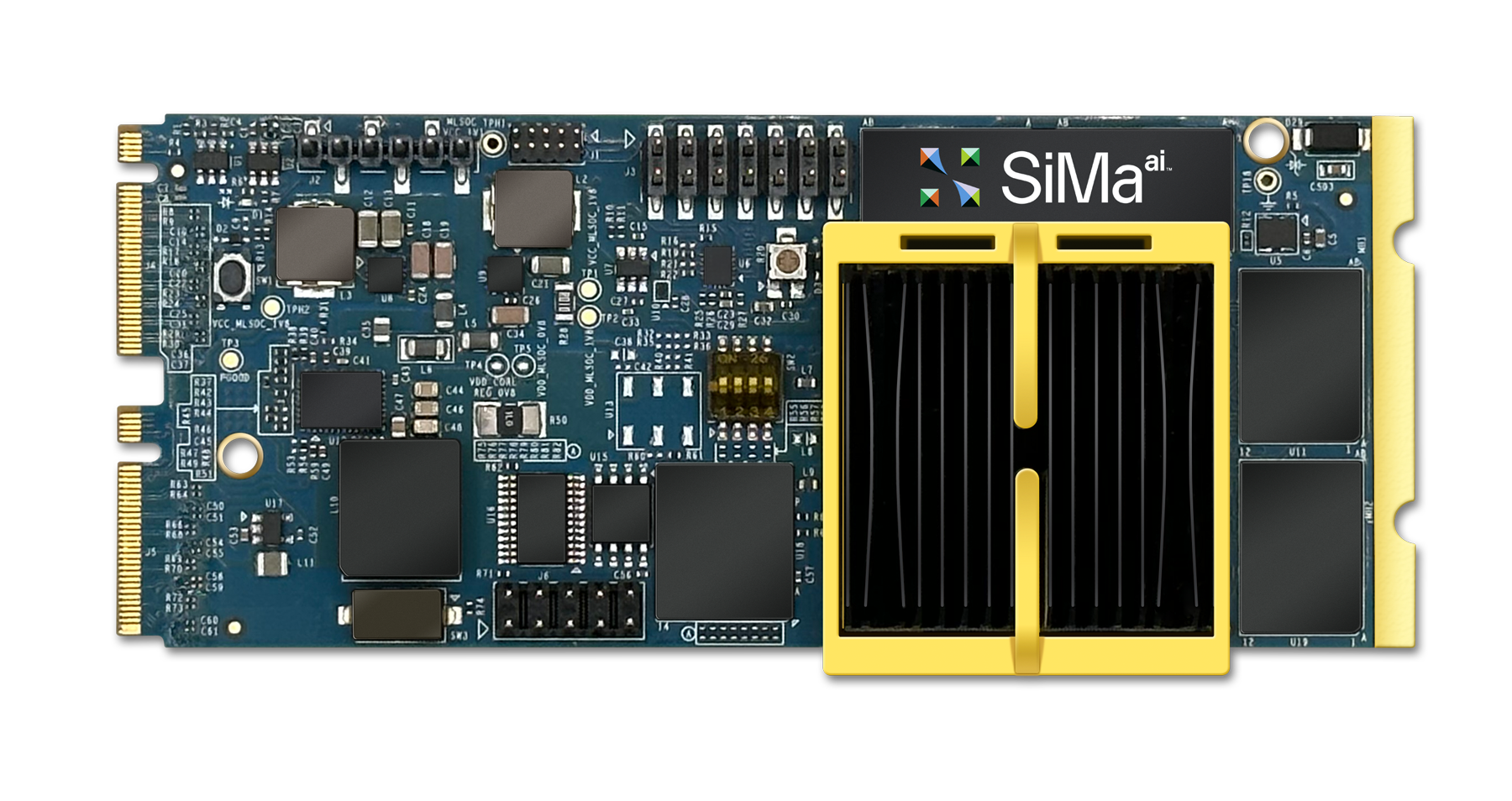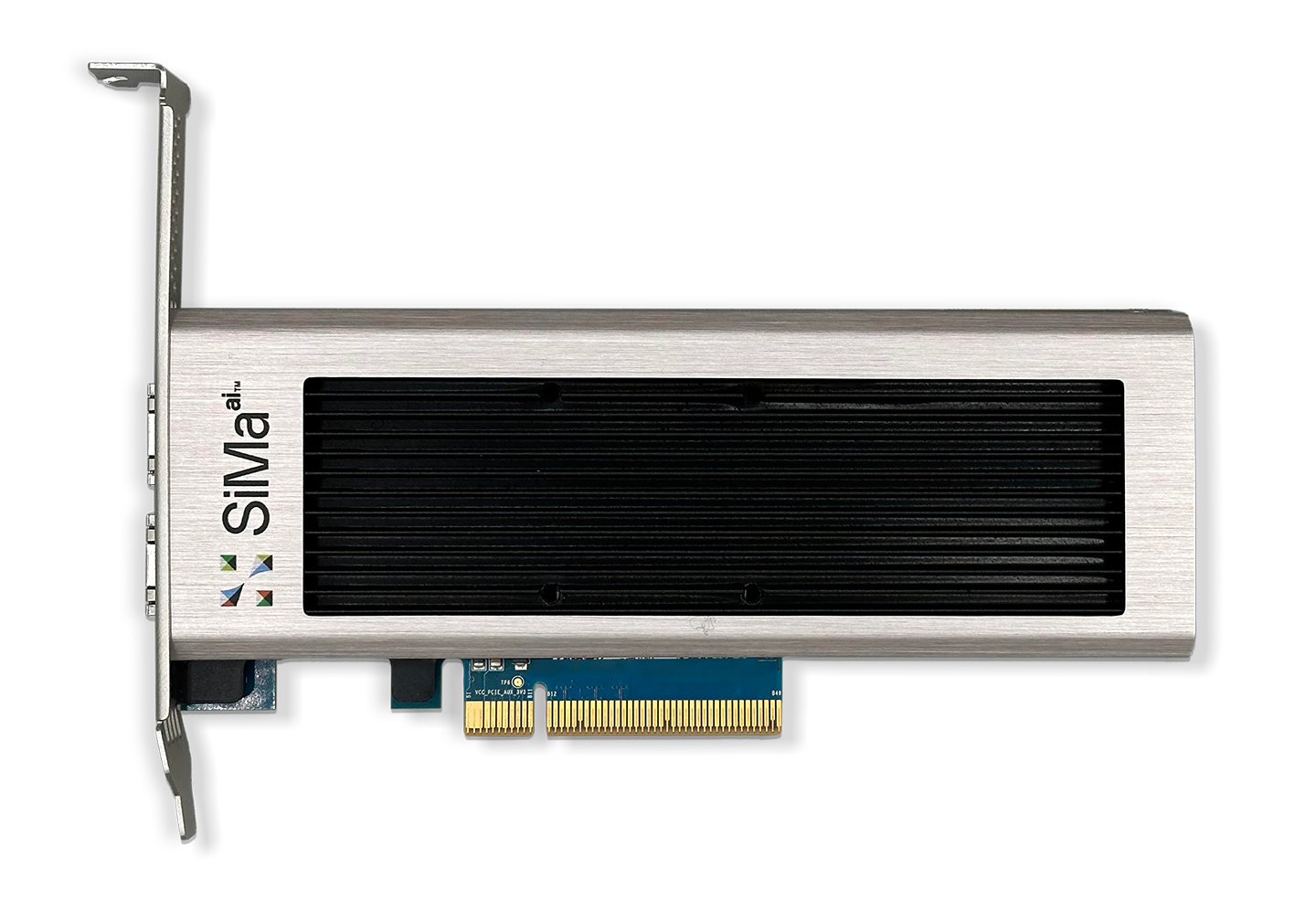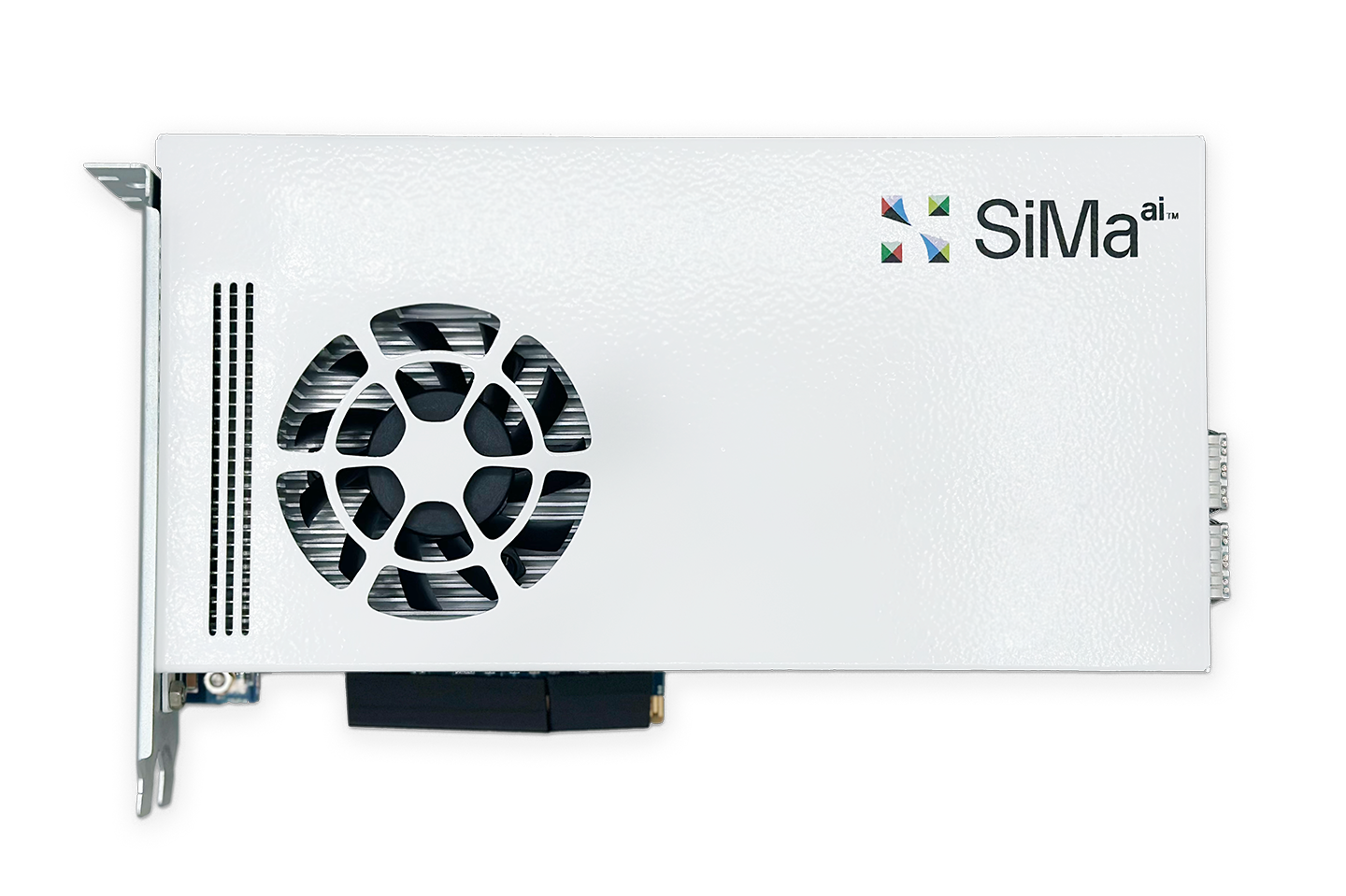 Is Your ML Green?
Hardware and software are now available for purchase and download. To place an order or request pricing information please fill out the form at the bottom of this page and our SiMa.ai team will get back to you.
Available for Purchase Today:
MLSoC Evaluation Board: Standalone MLSoC evaluation board configuration to explore the full capability of our MLSoC bundled with a 1 year Palette software license
The SiMa.ai Machine Learning System on Chip (MLSoC) platform is a full stack software and silicon solution, with a unified software development environment called Palette that supports the full ML application solution development with an effortless create, build and deploy process. The Palette software includes a set of comprehensive application examples that run on all of our hardware board configurations to support modifying for multiple configurations and use cases. The combination of the Palette development software platform, model, pipeline and application libraries, with an MLSoC silicon based board or module enable you to go directly to deployment.
SiMa.ai is currently shipping to select customers. For inquiries contact MLSoC@sima.ai
Our Palette software is currently licensed with the purchase of an MLSoC Development Kit that provides for updates and maintenance for one year. Annual software licenses will be subscription based when our production versions of the software ships, providing for regular feature updates, bug fixes, maintenance releases and support.
The best way to get started is to purchase a Development Kit that combines our complete Palette development platform software with a hardware evaluation board to get you quickly compiling, deploying and evaluating your ML algorithms and applications in real time on an integrated silicon solution. Our approach is to run your code natively on the silicon right away, without the use of simulators, to get a rapid and effective development environment where you can rapidly iterate with real-time data streams, a requirement for any iterative ML development effort.
For current customers please email MLSoC@sima.ai to get connected to technical and business experts who can assist with application pipeline review, neural network model selection, and model optimization.
Palette software
MLSoC evaluation platform
MLSoC device
MLSoC production boards:
– PCI Express half height, half length
– Dual M.2.
The MLSoC silicon comes with support for a complete ML vision pipeline, with extensive I/O and peripherals for inputting your data streams, hardware accelerated video decompression, a computer vision processing pipeline, an ML processing pipeline and a Quad ARM CPU for application stack hosting and management. The Palette software development platform supports the full programmability of the MLSoC device, with support to update and add vision, ML and application code to create and build your own complete integrated ML application and quickly deploy it to silicon.